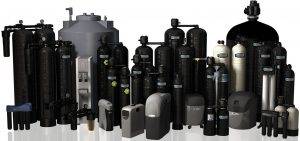 Any business large or small relies on fresh clear water in one way or another. From restaurants and hotels to maintenance and manufacturing, water impacts your day to day operations. Clearwater Systems is committed to providing clean fresh water to area businesses. From bottled water delivery to full water filtration systems, let Clearwater Systems be the source of your customer's water.
Restaurants
If you own or work in a restaurant, you know that water is a pivotal piece in your day to day operations. Drinking water served at the table should taste fresh and clean. Bottled water is not only expensive but environmentally conscious restaurants are relying more and more on serving tap water to customers. A drinking water filtration system can provide fresh tasting water to your customers each and every time. Filtered water can also be used to prepare food as unfiltered water can greatly impact the flavor of a dish.
Installing a water softener can also help impact the aesthetics of your operations. Spots on glass and flatware caused by hard water are unappealing to customers. A water softener will not only help to eliminate hard water deposits, it will also help to preserve the life of your appliances and dishware. Without the hard scale build up, dishwashers run more efficiently and bathroom fixtures will remain free from rust or film caused by hard water.
Hotels
From check-in to check-out, hotel guests are affected by water. Back-end operations like housekeeping and laundry service rely on water in addition to the customer-facing pieces like restaurants and guest-room showers. It is clear that water impacts both you and your hotel guests. A commercial water softener or water filtration system can help keep the water in your hotel fresh and clean each and every day.
Laundromats
Water impacts 50% of the services offered in a laundromat. A water softener or water filtration system will not only help to keep your customers' laundry clean, it can help increase the lifespan of your equipment. Iron and calcium deposits build up in pipes and drains causing equipment malfunctions and breakdowns.
Hair Salons
No one wants to leave the salon feeling like they want to wash their hair again. Iron and manganese in hard water can cause brown streaking in wash basins and corrosion in your pipes caused by hard water can cause unattractive blue green staining near drains and faucets. This is unappealing to clients and can hurt your business. A water softener or water filtration system can keep your salon's fixtures looking new and can also help to omit any unappealing odors your hard water might be contributing to.
Manufacturing
Clean water is just as important to manufacturing plants as it is to homeowners. Water can not only impact the equipment used in creating a product, it can affect the product itself. Hard water can cause corrosion on manufacturing equipment and can be part of the cause of breakdowns. From full water filtration and purification systems to portable deionizers, Clearwater Systems can help to keep your manufacturing facility running at its best.
Contact the experts at Clearwater Systems for a commercial water analysis. We can help to design and install a water filtration or purification system that fits your business and your budget.