Meet Water Specialist Darrin Bode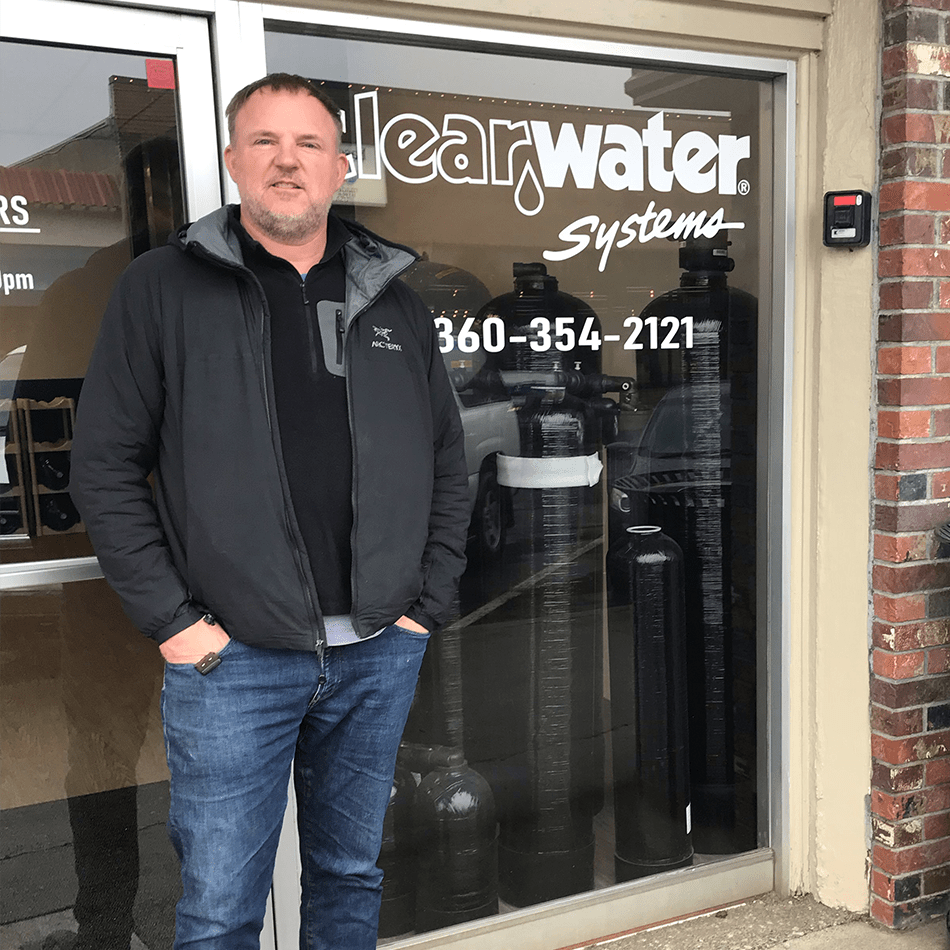 As a water specialist, Darrin is the Water Specialist for those in and around Lynden, Washington, serving Skagit, Whatcom, Island, and Snohomish counties.
Darrin is a Seattle Pacific University graduate, has close to 5 years experience in the water treatment industry, and is Kinetico certified.  Born in Bellingham and having lived and served in Whatcom, Skagit, and Island counties, Darrin is focused on keeping his customers satisfied.
Currently, Darrin lives in Lynden and is very involved in the community.  He coaches kids basketball, football, and golf.  His motto is to 'Be the best father, husband, and member of society he can be'.
Darrin prides himself on providing the most efficient water treatment equipment available.  Having worked for a competitor in years past, Darrin saw Clearwater Systems offering the best service and products in the industry, so he joined Clearwater to offer customers the best products on the market today.  One of his most memorable times with Clearwater Systems is when clients are disappointed with their water and he is able to fix any of their water problems promptly and turn their problem water into healthy, clean water.
If you are in Washington and would like more information or a free water analysis, please call and ask for Darrin Bode.