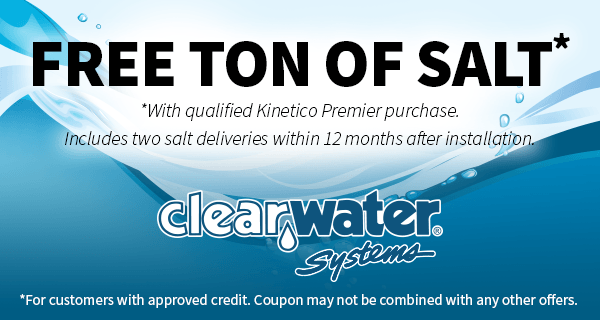 Receive a free ton of salt when you purchase a qualified Kinetico Premier water softener from Clearwater. Two salt deliveries within 12 months are included after installation, so you don't have to worry about picking up heavy salt bags.
A Kinetico water softener will ensure that your family's water is as safe and clean as possible and will reduce wear and tear on appliances—saving you money.
Interested in purchasing a water softener or filter and receiving a free ton of salt? Visit your local Clearwater Systems location or contact us using the form below.