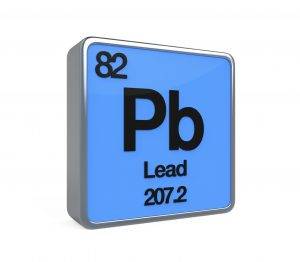 With recent events coming to light about the presence of lead in the water sources of several municipalities, we decided to address some of the problems and concerns our customers may have regarding the safety of their drinking water.
How does lead get into water?
Lead can contaminate water through piping, older faucet fixtures or water supply sources. This happens when water is not properly treated with anticorrosive—it picks up lead as it travels through lead pipes or faucets. If you know your home has lead pipes, don't panic just yet. As long as your water is properly treated, you have nothing to fear.
The Ohio Environmental Protection Agency (EPA) has an up-to-date list of drinking water advisories on their site. This includes contamination, boil alerts and other residential water problems.
Are there any other sources of lead consumption?
Yes. Older homes that have lead paint can also be problematic. Removing lead paint or inhaling dust from lead paint chips or flakes can also contribute to lead poisoning. Some art supplies also contain lead, as well as toys and household items painted before 1976.
What happens when you consume lead?
Consuming lead can cause significant health issues such as stunting growth in children, kidney failure, swelling and organ and nervous system damage. Children are especially affected because of their growing bodies. In extreme instances, lead poisoning can be fatal.
What should I do if I think I (or my child) have lead poisoning?
Lead poisoning is not something that happens overnight. It takes months or even years to build up in your system and start to create symptoms. Consult your doctor or pediatrician for testing immediately if you think you of a loved one could have lead poisoning.
How do I find out if my water has lead in it?
Test your water. Set up a free water analysis with Clearwater and we can help you determine whether or not the levels of lead in your drinking water are problematic. We offer a variety of parameters that can be tested for free in the home. As lead requires a certified lab to perform the test, we can coordinate all aspects of this test for a nominal charge.
Clearwater offers a variety of drinking water filtration systems that fit your budget and give you and your family the peace of mind knowing you're drinking safe, clean water. Are you a renter who can't install a full-house water filtration system? We also deliver clean water right to your door!