Clearwater Systems Contributes to Home Renovation for Purple Heart Veteran on "Designing Spaces of Hope – Project Homeward Bound" TV Show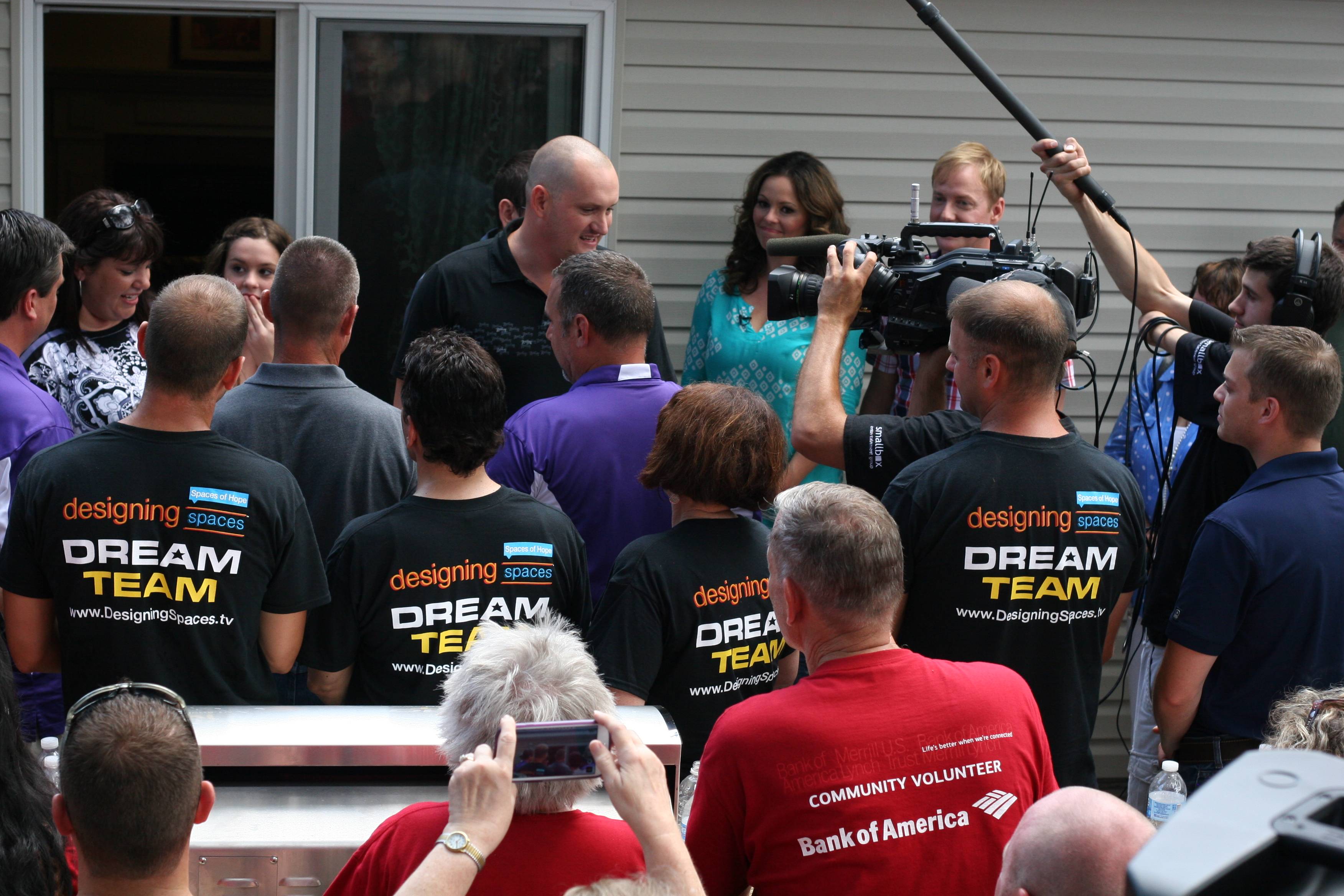 JACKSONVILLE, Fla. – August 1, 2013 – Clearwater Systems, a water treatment company in Jacksonville, has partnered with Designing Spaces™ to support the donation and renovation of a home for Purple Heart veteran PFC Jeffery Taylor, his wife and three children. Clearwater is installing Kinetico water treatment products to improve the water quality in their home. The renovation will be revealed during a three-part television series, Designing Spaces of Hope – Project Homeward Bound, which airs September 25-27, 2013 on Lifetime Television.
Private First Class Taylor was critically injured during the Operation Iraqi Freedom invasion when his crew's vehicle came under mortar attack, causing it to roll over into a canal and trap PFC Taylor under it. Rescued but left with a crushed leg, today Taylor lives with nerve damage, Post Traumatic Stress Disorder, traumatic brain injury and hearing loss.
During Project Homeward Bound, a 2,300-square-foot, ranch-style house was completely transformed into a dream home for the Taylors, complete with water purification systems donated by Clearwater Systems. The water treatment company installed a S150 Kinetico Premier Series Water Softener, Kinetico K1100 Upflow Dechlorinator and Kinetico K5 Reverse Osmosis Drinking Water Station with QuickFlo Tank and designer faucet valued at more than $6,000.
"We are honored to be able to give back to a military hero and his family," said Richard Rizzo, Licensed Master Water Treatment Installer for Clearwater Systems. "Our Kinetico systems will dramatically improve the water quality in their new home – it is a small way for us to give thanks to PFC Taylor for his courageous service to our country."
"Kinetico is committed to improving water quality in the communities we serve," said Kinetico Marketing Director Chris Robinson. "We're grateful for the opportunity to give back to a local hero and help improve their quality of water and life at the same time."
About Clearwater Systems
Clearwater Systems is a third generation family business that was founded in Akron, Ohio. A pioneer in the installation of automatic water softeners for well water, Clearwater Systems was the first Kinetico dealer more than 30 years ago and one of the first to offer non-electric water treatment systems. Today, Clearwater Systems has expanded to serve customers in Ohio, Georgia, Florida and Michigan. Its Jacksonville, Florida store is located at 2181 St. Johns Bluff Road South. More information can be found at ClearwaterSystems.com.
About Kinetico
Founded in 1970, Kinetico is a global manufacturer of water treatment systems for the residential, commercial and OEM markets. Recognized for their reliable, economical and sustainable approach to water treatment, Kinetico products are used and recommended by millions of people all over the world. In addition to the headquarters in Newbury, Ohio, U.S.A., Kinetico has offices and facilities in the United Kingdom, Canada, France and Denmark. Further information is available at Kinetico.com
About Designing Spaces™ on Lifetime Television

Entering its 10th year, Designing Spaces™ continues to be one of America's favorite home improvement shows. The show inspires viewers on decorating ideas, do-it-yourself projects and step-by-step home improvements to help make every space count and provide solutions to help you enjoy the space you live, work and play in. Designing Spaces™ Family of Spaces includes Think Green Spaces, Kids Spaces and its widely popular Spaces of Hope which prides itself on assisting people and places in dire need of a makeover including children's shelters, animal shelters, military families and more. Designing Spaces™ airs Wednesdays, Thursdays and Fridays at 7:30 am (ET/PT) on Lifetime Television. For more information visit: DesigningSpaces.tv