Clearwater Systems of Arizona
Trust Clearwater Systems of Arizona with all of your water treatment needs. Clearwater Systems has a long history of serving customers with high-quality drinking water services and products. Even though we have many locations, we are actually a local business with a deep understanding of the local water issues at each of our location. Our experts can help you choose the right system to treat the unique issues within your home or business.
We emphasize customer service, and we strive to bring a high level of professionalism to your home or business when we provide you with a thorough water analysis or an explanation of how water systems work. Any recommendation we make about a water softener solution is personalized for your water needs from Clearwater Systems of Arizona.
Our Water Systems Locations:
Northern Arizona Common Water Problems
Most of our water in Northern Arizona is groundwater. We are fortunate in that our water does not typically suffer from industrial pollution. However, water acts as a solvent, dissolving and carrying all sorts of natural and man-made "contaminants" that can effect the working or health aspects of your water. If you are on a "municipal" water supply, it is the responsibility of the water utility to deliver water that meets the minimum EPA standards. Your water company should supply you with their water reports, or Consumer Confidence Report (CCR) when asked. For finding where to contact your local water supplier, visit: https://ofmpub.epa.gov/apex/safewater/f?p=136:102::::::. If you are a private well owner, you are your own water company. You become responsible for insuring the safety of your water supply. For well owners, we strongly recommend regular bacteria checks and an occasional inorganic water analysis. Whether you have a well or a municipal supply, your water will have more than H2O in it, and it is likely to be improved with treatment.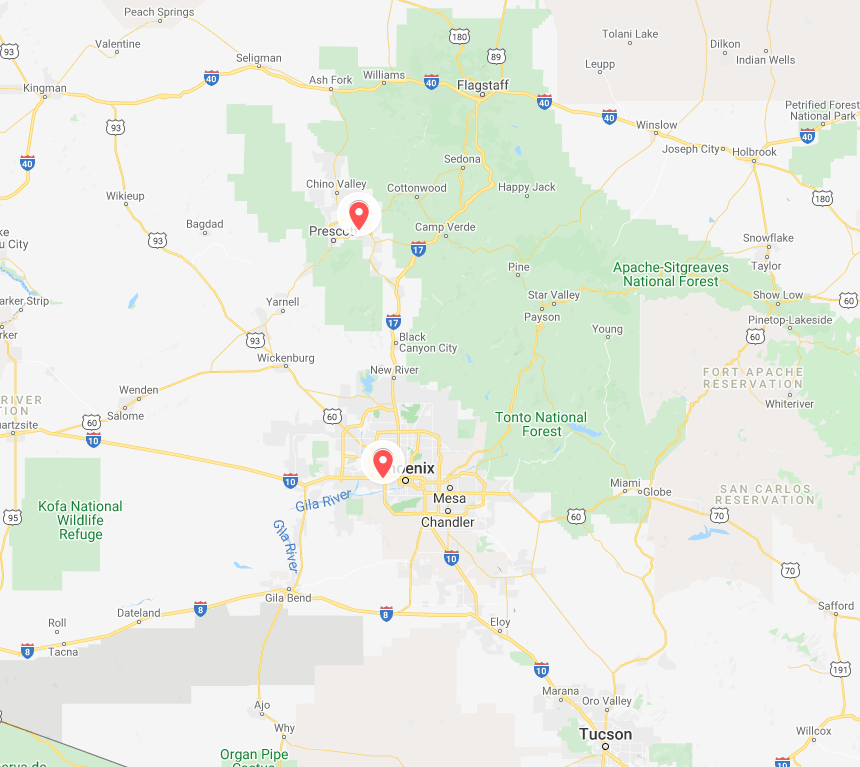 areas we serve
Sedona
Prescott Valley
Camp Verde
Cottonwood
Oak Creek
Prescott
Dewey-Humboldt
Chino Valley
Flagstaff
did you know?
Northern Arizona Quality Water is becoming Clearwater Systems. Although our name is changing, we have the same knowledgeable staff and service departments.