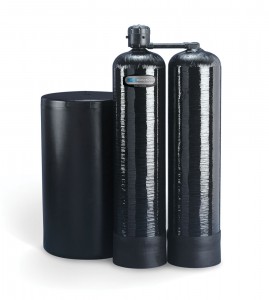 Clearwater Systems is the answer to all of your commercial water filtration system needs. With over three generations of experience in water filtration and diagnostics, we have the experience and customer service necessary to serve your company best.
We can provide your business with ready-made water equipment, such as coolers or twin-tank continuous filters, or tailor our products to more adequately find solutions to your issues. Clearwater Systems serves a number of areas and offers an array of commercial water filtration systems.
Our Line of Commercial Water Filtration Systems
Cartridge Filters
Cartridge water filters can purify hundreds of gallons of water before needing to be replaced. Many of our cartridge filters have an in-build sensor that shows you when your filter needs to be replaced.
Electric and Non-Electric Backwashing Filters
An electric backwashing filter is a self-cleaning water filter. Both electric and non-electric backwashing filters occasionally self-clean away impurities that these filters have picked up through continuous water filtration.
Backwashing is alternatively known as regeneration because it is a self-restoring process. In effect, backwashing decontaminates the filtration media inside the filter's tank to ensure that your filter continues to work for years to come.
Up-flow, Non-Backwashing Filters
An up-flow water filtration system is designed so that water flows back up towards the media. This eliminates some of the need for backwash. Up-flow, non-backwashing filters are often more affordable than backwashing filters.
Twin-tank Continuous Filters
You can increase both the capacity and flow rate with a twin-tank continuous filter. A twin-tank continuous filter can provide a multi-media water treatment.
Multimedia Filters
Multimedia water filters are more powerful than single-media water filter. This is largely attributable to the fact that multimedia water filters have more efficient filter bed action.
Proprietary Filtration Media
A proprietary filtration media is excellent for heavy pollution removal and your commercial needs.
Does Your Company Need A Commercial Water Filtration System?
In order to gain an understanding of your company's water supply, we provide a no-cost water test to diagnose your water. Schedule an appointment or contact us today and you'll soon see why our customers come to us with all of their water filtration needs.