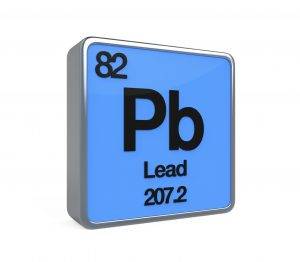 It is impossible to know whether or not your water contains lead unless you have your home's water supply tested. Lead cannot be seen or tasted and has no smell. It is important to get your water tested regularly to make sure that your drinking water does not contain lead or other harmful pollutants.
How Does Lead in Water Affect Humans?
Consuming lead can cause significant health issues including stunting growth in children and kidney failure, swelling and organ and nervous system damage. Children are especially affected because of their growing bodies. In extreme instances, lead poisoning can be fatal. There is no known level of lead in the bloodstream that is considered safe, especially in young children whose bodies are still developing, making them particularly vulnerable to the side effects of lead poisoning. Kidney damage and high blood pressure can occur in adults who are exposed to lead, and pregnant women can experience an array of issues if exposed. Therefore, it is imperative to get your water treated properly.
Is Any Amount of Lead in Drinking Water Safe?
The Environmental Protection Agency (EPA) recognizes that any amount of lead in drinking water is a toxic and can be harmful to human health even at low exposure levels.  
Can You Get Lead Poisoning from Water?
Lead poisoning occurs when a person absorbs too much lead, and it has serious health impacts. The EPA also estimates that when a person does have lead in their body, 20 percent or more is the result of ingesting drinking water that contains lead.
Sign-up for our free in-home water test today.
How Does Lead Get into Water?
Lead can contaminate water through piping, older faucet fixtures or water supply sources. This happens when water is not properly treated with an anticorrosive—it picks up lead as it travels through lead pipes or faucets. If you know your home has lead pipes, don't panic just yet. As long as your water is properly treated, you have nothing to fear.
What Should I Do If I Think I (Or My Child) Have Lead Poisoning?
Lead poisoning is not something that happens overnight. It takes months or even years to build up in your system and start to create symptoms. Consult your doctor or pediatrician for testing immediately if you think you or a loved one could have lead poisoning.
How Do You Remove Lead from Water?  How Do You Treat Lead in Water?
Because exposure to lead can cause many different health problems, especially in vulnerable populations, it is important to ensure that your water is safe for consumption. Even using bottled water is often not sufficient as these products are often not filtered correctly, and the frequent use of bottled water is not only costly but creates a lot of plastic waste. A water filtration system can help keep you and your family safe.
Clearwater offers a variety of drinking water filtration systems that fit your budget and give you and your family the peace of mind knowing you're drinking safe, clean water.
Before purchasing a lead water filter, we highly suggest having contacting one of our representatives find out which of our drinking water systems is right for you. If had your water tested and your test results reveal that your water has an abnormally high amount of lead or you want to make sure your water is safe from future pollution & contaminants. we carry four different products are certified to remove lead, among other contaminants, from your water.
Does Your Home Need a Lead Water Filter?
Contact us today to set up a water analysis with Clearwater, and we can help you determine whether or not the levels of lead in your drinking water are problematic. We offer a variety of parameters that can be tested for free in the home. As lead requires a certified lab to perform the test, we can coordinate all aspects of this test for a nominal charge of $30. If you purchase drinking water equipment from Clearwater within 30 days of your lead test the $30 charge will be refunded.