Clearwater Systems of Pennsylvania
Trust Clearwater Systems of Pennsylvania with all of your water treatment needs. Clearwater Systems has a long history of serving customers with high-quality drinking water services and products. Even though we have many locations, we are actually a local business with a deep understanding of the local water issues at each of our location. Our experts can help you choose the right system to treat the unique issues within your Pennsylvania home or business.
We emphasize customer service, and we strive to bring a high level of professionalism to your home or business when we provide you with a thorough water analysis or an explanation of how water systems work. Any recommendation we make about a water softener solution is personalized for your water needs from Clearwater Systems of Pennsylvania.
Our Water Systems Locations:
Pennsylvania Tap Water Issues
The most common issue for homeowners in Northwestern Pennsylvania is hard water, iron staining, added chemicals, and distasteful odors. Learn more about the water quality in your area or schedule a free in-home water test today!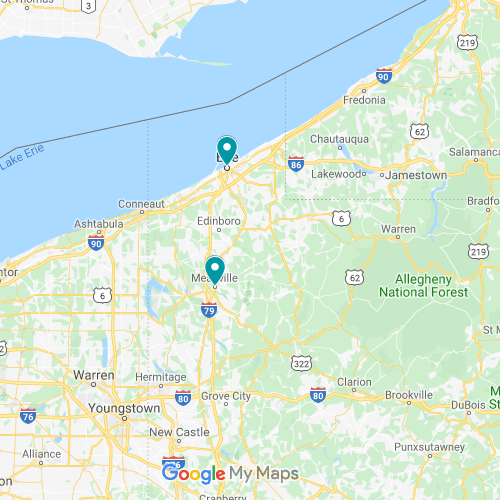 areas we serve
Meadville
Erie
Northwestern Pennsylvania
Western New York
did you know?
Luminous Water Solutions is now Clearwater Systems. New name. Same knowledgeable staff and service department.