Clearwater Systems of Green, Ohio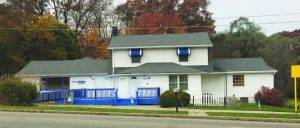 2470 Massillon Rd.
Akron, OH 44312
Phone: 1-888-WATER10
Now Available
Salt
Water
Vended water
Filters
Chemicals
Store Hours
Monday-Friday 10:00 AM – 5:00 PM
Saturday 9:00 AM – 2:00 PM
Green, Ohio Water Treatment Services
Visit our recently opened Green, Ohio Clearwater Systems location to pick up water purification supplies for your Summit County home or business. This location also offers delivery services, so you can get what you need without ever leaving your home or workplace. Our Northeast Ohio water experts are happy to discuss your water concerns to ensure you have a water treatment program that's right for your home or commercial property.
Full service water treatment
Reverse osmosis drinking water systems
Iron filters
Salt-free water softeners
Free water testing
Indoor technical service and product information
Water refilling station
Place service and delivery orders
The Clearwater Systems Green locations proudly serves homes and businesses in Green, Springfield and the surrounding Summit County area. Contact us today to see how we can improve your water.