What is PFAS?
Poly- and Perfluoroalkyl Substances, known as PFAS, the toxic synthetic 'forever chemicals' never break down, and once they are in the environment, they are always there. PFAS chemicals are used in manufacturing non-stick cookware, stain-fighting cleaners, microwavable popcorn bags, waterproof products, and firefighting solutions primarily in aqueous film-forming foam.
Why is PFAS found in drinking water?
These chemicals originated from companies that used PFAS for industrial purposes, and unfortunately, we are still seeing this chemical almost everywhere. PFAS has contaminated groundwater and drinking water. It has also soaked through soil/farmland which has contaminated livestock and made its way into our bloodstream. PFAS has been known to have certain health effects ranging from mild to severe.
Did you know that boiling water only makes PFAS more concentrated and more dangerous to consume? According to the EPA, even low levels of PFAS in drinking water may be unsafe.
The Kinetico K5 Drinking Water Station is WQA third-party certified to remove PFAS from drinking water as it is filtered through the K5 Reverse Osmosis System.  This is the only recognized and approved filtration system that will remove this toxic 'forever chemical' in your drinking water.
How to Remove PFAS from Water
To remove PFAS from the water in your home the best approach is to install an in-home water treatment system. There are three water treatment technologies that the EPA says are effective at reducing PFAS in drinking water – reverse osmosis, activated carbon filtration and ion exchange. Both the Kinetico K5 Drinking Water Station® and PFAS-POU Filtration System are able to reduce PFOS and PFOA in water.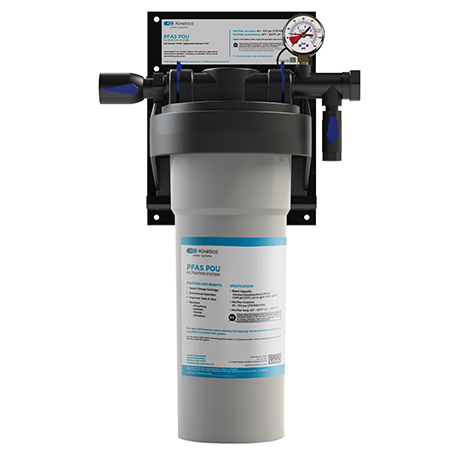 PFAS-POU FILTRATION SYSTEM
Kinetico® developed the PFAS-POU Filtration System to be an advanced ultrafiltration device guaranteed to provide the best performance, capacity and flow rate. It offers uniquely engineered, ultra high-porosity catalytic carbon providing an extraordinarily large active surface area. 100% binder-free carbon maximizes capacity for longer cartridge life.
The PFAS-POU Filtration System uses NanoSmart™ technology to handle sediment, taste and odor, chlorine, chloramine, scale, and microbe reduction. It can be installed as a point-of-use (POU) or point-of-entry (POE) filter to meet your home's needs.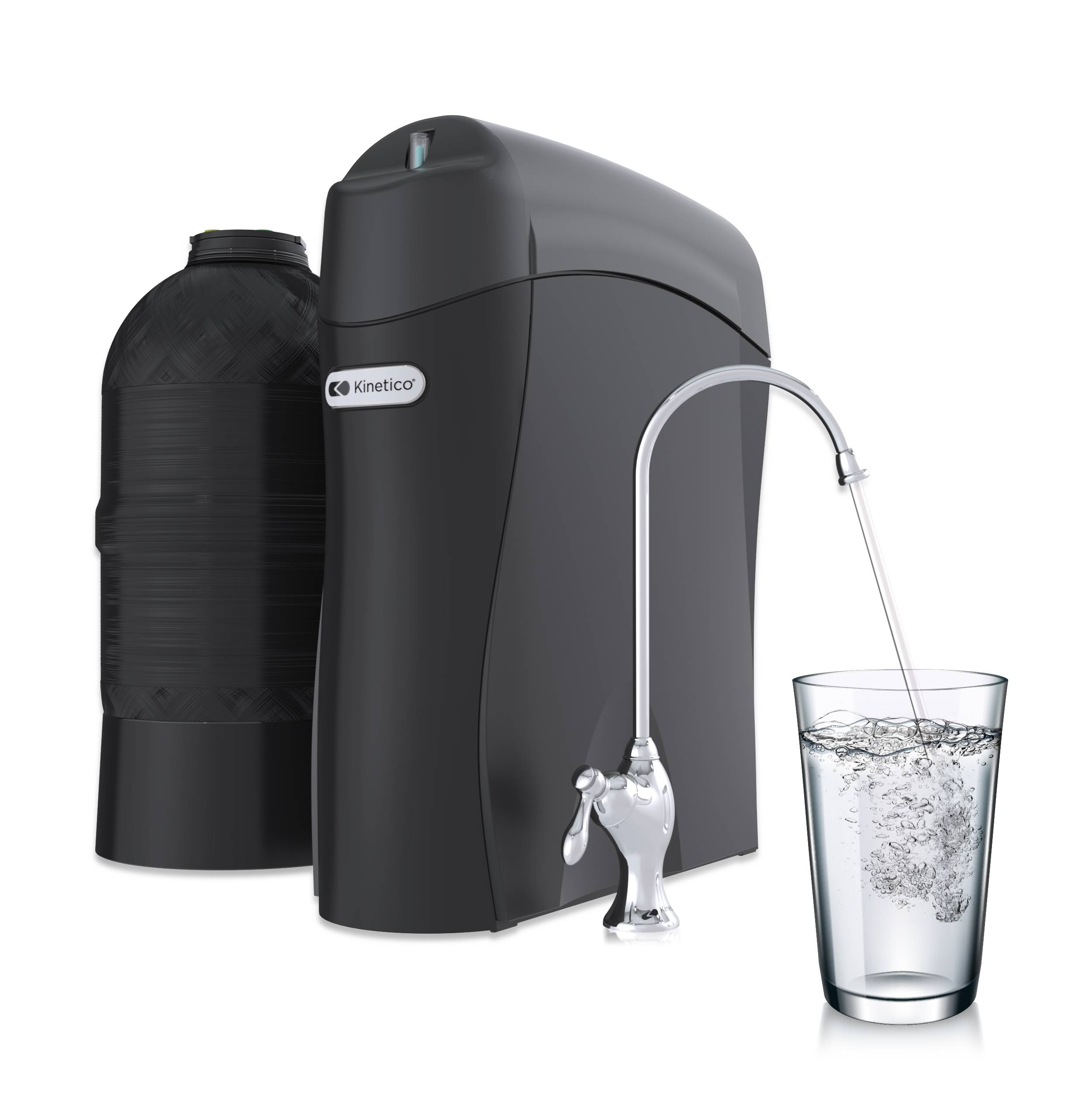 K5 DRINKING WATER STATION®
The K5 is our best drinking water system and it is third-party certified by the Water Quality Association to NSF International's ANSI Standard 58 for PFOS/PFOA removal. The K5 uses reverse osmosis as well as activated carbon filtration to produce contaminant-free water. In addition to being certified for the reduction of PFOS/PFOA, the K5 significantly reduces more contaminants, like lead and VOCs, than any other drinking water system in its class.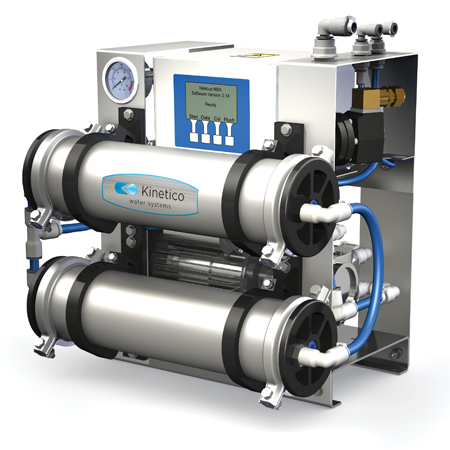 REVERSE OSMOSIS SYSTEM:
Our reverse osmosis water treatment equipment is engineered for a wide variety of applications. These systems reduce critical contaminants to provide great-tasting drinking water, high-quality process water and improved commercial equipment performance. KineticoPRO offers a complete range of commercial water treatment solutions. Based on a per-location water analysis, we will work with you to prescribe the ideal water filtration, softening, and reverse osmosis solutions to optimize your water quality and protect your equipment.
Get your water tested FREE  by the water experts at Clearwater Systems to learn about the options available in filtering out PFAS, and to ensure that your water is safe and free of this 'forever chemical'.
Contact us today!