Commercial Reverse Osmosis Systems
When a business needs water that is free of chemicals, our commercial reverse osmosis systems are a wise choice. We supply a wide variety of commercial RO systems to a range of industries including…
food and beverage manufacturing
farms
water treatment centers
electric companies
electronics manufacturing
electroplating companies
chemical producers
health care facilities
Our low-energy RO and membrane systems are able to produce large quantities of pure water quickly, efficiently and effectively. From small-scale businesses to the needs of large cities, our water treatment systems offer pure water as is needed in any situation.
Our vast range of reverse osmosis and membrane solutions can work to purify the water of any size organization.
Electric & Non-Electric Reverse Osmosis & Nanofiltration
Our reverse osmosis and nanofiltration systems lower the amount of tannins, nitrates, sulfates and artificial colors in water. They produce food-grade water for use in restaurant settings.
Low-Energy Reserve Osmosis Membrane Systems
Low-energy reverse osmosis membrane systems consume little energy and use low pressure to generate highly pure water.
Small Point-of-Use Reverse Osmosis Systems
Our small point-of-use reverse osmosis systems fit onto a faucet, water fountain or other water fixture to clean water at the fixture as it comes out of the tap.
Industrial Reverse Osmosis Systems up to 30 Gallons per Minute
When a large amount of purified water is needed, our industrial reverse osmosis systems are powerful enough to filter up to 30 gallons of water each minute.
Combination Commercial RO/UV Systems
The combination of ultraviolet (UV) light and reverse osmosis leads to quick disinfection and purification of water.
Combination Commercial RO/DI Systems
Our combined reverse osmosis and deionization water filtration systems are perfect for use in sensitive settings such as laboratories, aquariums and more.
Our Commercial Reverse Osmosis Membrane Systems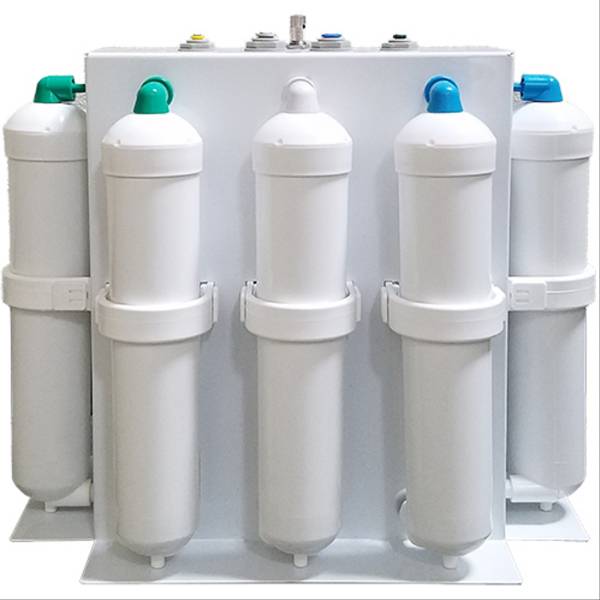 Kinetico NSC 120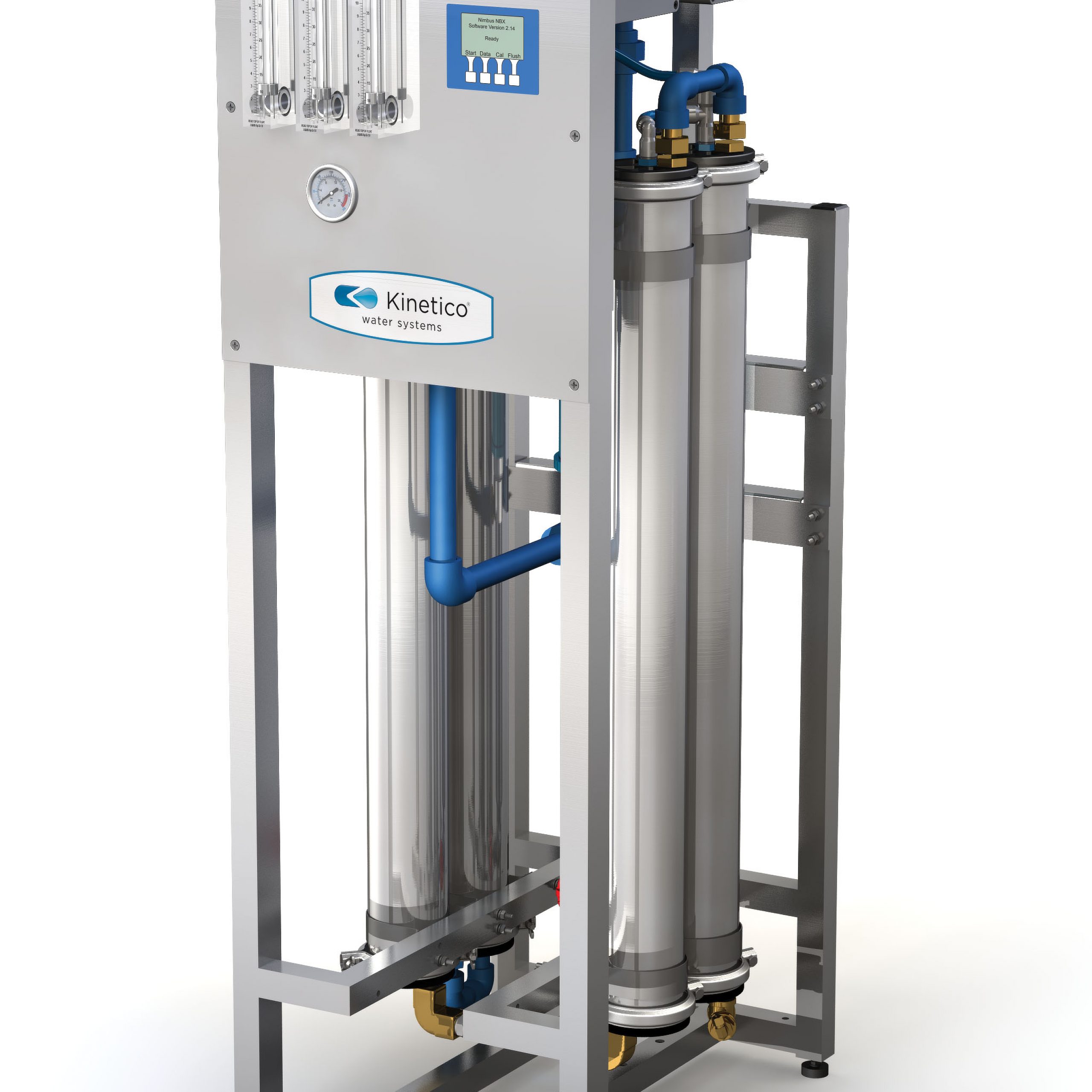 Kinetico ROAX System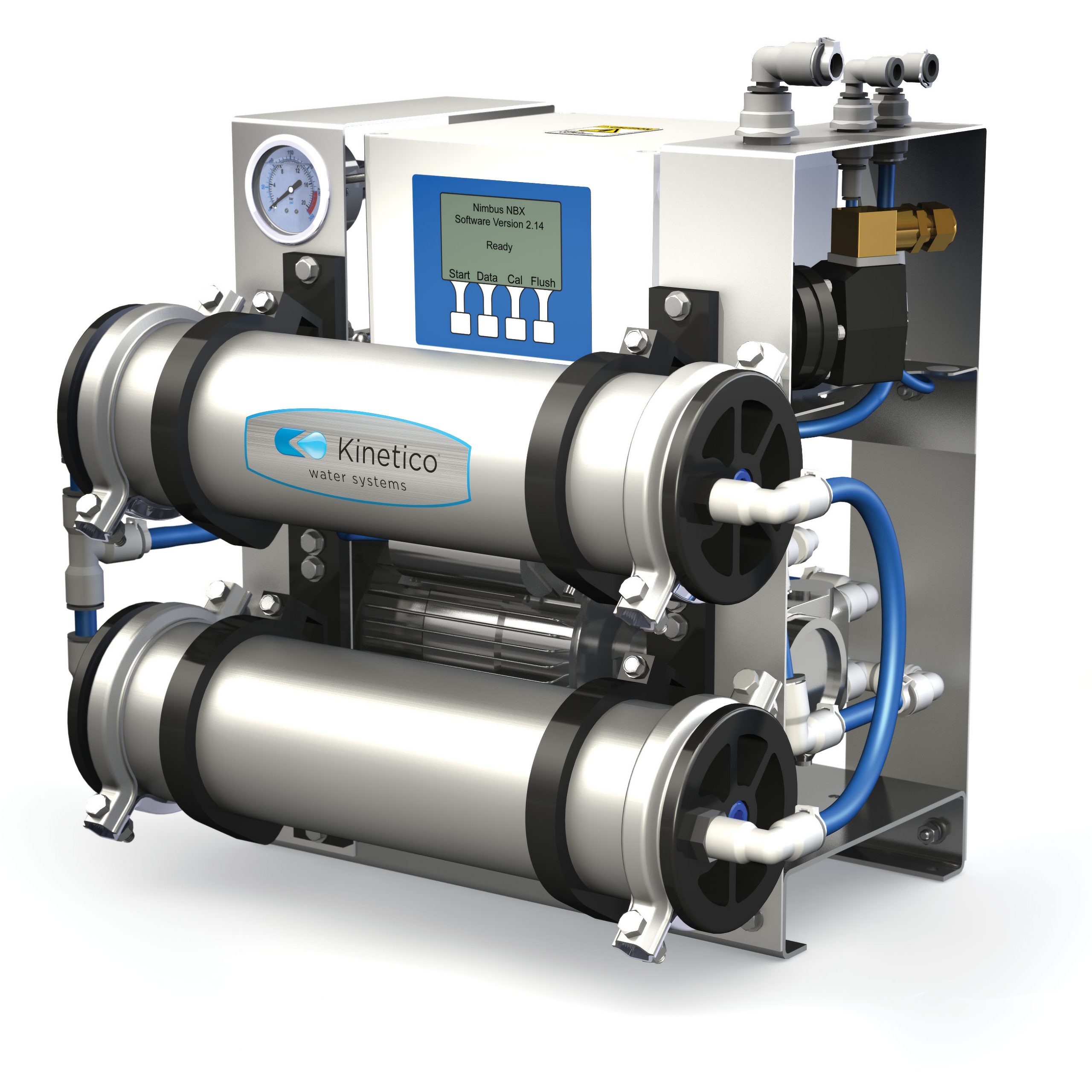 Kinetico S1400 RO System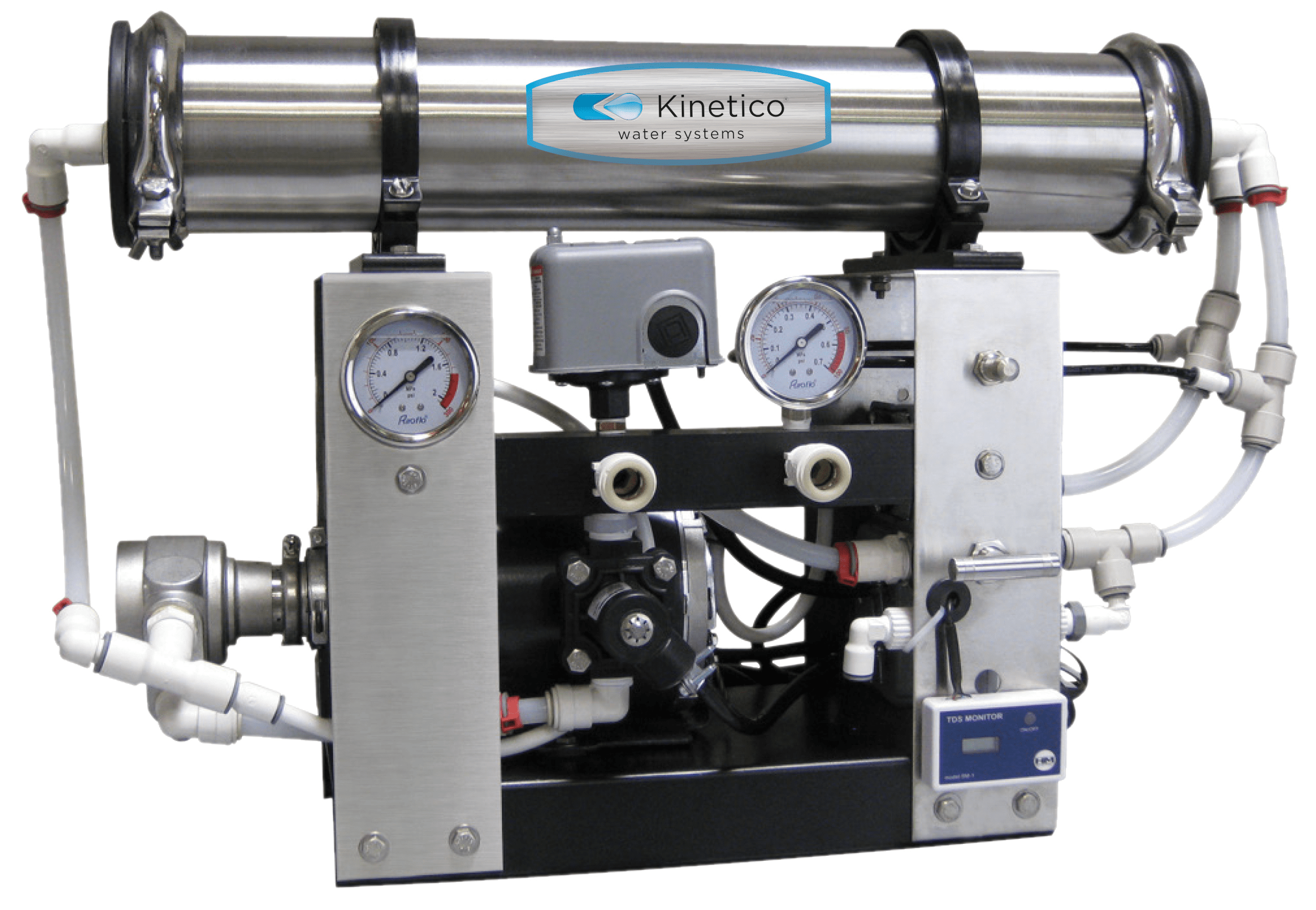 Kinetico H-1500 RO System
Does Your Business Need a Commercial Reverse Osmosis System?
In order for us to gain an understanding of your business's water supply, we provide a free water test that works to identify and isolate which chemicals are present in your business's water as well as the pH levels. After we have a general idea of what is in your water, we can work to develop the correct reverse osmosis solution for your business's needs. Contact us today and our experts will come and evaluate your business's water quality!