Maintaining the highest level of taste and water quality at your home or business is our primary goal at Clearwater Systems, and we strive for perfection. From water testing and servicing all brands to supplies and bottled water and salt delivery, Clearwater Systems offers a wide range of services and products to meet your personal needs.
Expert testing and water analysis can detect if any problems exist. This allows you peace of mind knowing that your water is safe for consumption. It also helps us determine the right equipment necessary for your home or businesses water needs.
Since 1946, what has set us apart from the competition is our level of commitment, trust and affordability. Clearwater Systems is so confident that we'll live up to your expectations and customer satisfaction that we offer a 90-day equipment guarantee. If for some reason you're not satisfied with the product or services that we provide, we'll remove the equipment according to our performance guarantee.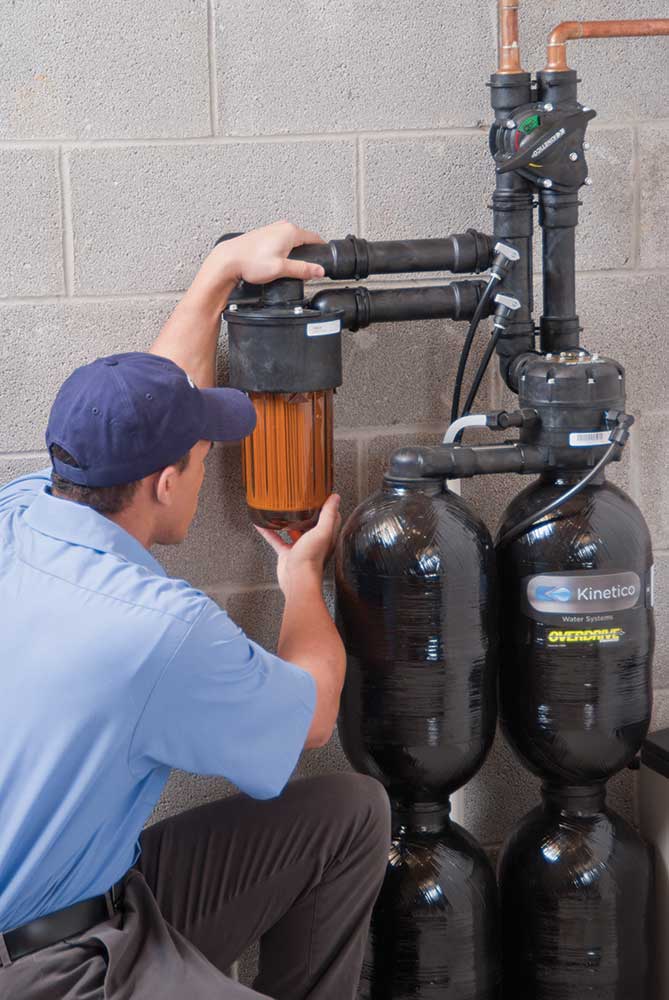 Foul odors, cloudiness and floating particles are signs of a serious water problem. Water testing can be done to determine the quality and safety of the water you consume.
Properly maintaining an installed water system requires consistent and regular care. This includes regular replacement of water conditioning supplies, like filters, and providing proper levels of water softener salt for a softening system.
We service all brands and offer the right water equipment solutions to treat fluctuating water issues year-round.  System solutions like reverse osmosis, filters, and softeners help to keep your water clean, pure and consistent.
We are proud to offer automatic salt delivery for customers who need a seamless, hassle-free experience in managing their water softener systems.
Rely on Clearwater Systems to provide prompt delivery of bottled water to your home or business. Whether you choose one-time delivery or a scheduled delivery program, we can deliver your bottled water when it is most convenient for you.
* Offered at select locations.