Clearwater Systems of Seville, Ohio
465 Center St.
Seville, OH 44273
Phone: 1-888-WATER10
Store Hours
Monday-Friday 10:00 A.M. – 5:00 P.M.
Saturday 9:00 A.M. – 2:00 P.M.
Seville, Ohio Water Treatment Services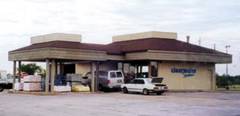 Stop into our Seville, Ohio Clearwater Systems location to pick up supplies for your home's water purification system or to schedule materials or service for your commercial location. The experts in our store will be happy to help you with your water treatment questions or guide you through your supplies delivery set-up.
Full service water treatment
Reverse osmosis drinking water systems
Iron filters
Kinetico salt-free water softeners and filtration systems
Water testing
Indoor technical service and product information
Water refilling station
Place service and delivery orders
The Clearwater Systems Seville location proudly services homes in Brunswick, Medina, Rittman and Wadsworth. Contact us for a free 90-day in-home trial of a water purification system today.