What's in Canton's Tap Water? 
Homeowners in Canton, Ohio and its surrounding areas notice similar common water problems with their home's tap water. These problems typically include unpleasant taste and smell and unruly white scale build up or orange-brown staining on bathroom and kitchen fixtures.
Poor Quality, Hard Water
Homes and business' water in Canton and the surrounding areas is typically hard, which means the water supply contains significant levels of dissolved mineral elements. Hard water can cause many problems including: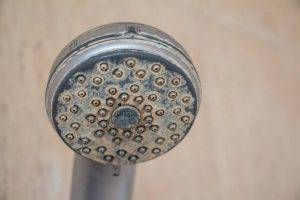 Buildup on pipes and water heaters
Underperforming or shorter life expectancy for water-using appliances
Stiff laundry
Dry, dull hair
Dry, itchy skin
Unpleasant Tasting and Smelling Water
Homeowners in Canton and the surrounding areas notice the poor taste and unpleasant smell of their home's water. The most common reasons for the change in taste or smells come from the minerals, pesticides, and additives that municipalities add to the water supply during the purification process. However, these additives and minerals can drastically affect the taste and smell of the water, which can ultimately alter the taste of your coffee, tea, and cooking.
Do You Know What's in Your Water?
Water quality issues vary greatly throughout Ohio; however, problems can even vary throughout the same city or municipality. To learn more about your municipality's drinking water quality, review your local water quality report.
When you are ready to learn more about your home or business' water quality, contact us for a free in-home water analysis and we'll tell you exactly what's in your water. Our Water Specialist can measure your home's level of hard water as well as identify other issues with your water supply and offer a wide range of solutions to fit your needs.
Clearwater Systems Canton, Ohio
2740 Fulton Rd.
Canton, OH 44718
Phone: 1-888-928-3710
Store Hours
Monday-Friday 8:30 A.M. – 5:30 P.M.
Saturday 9:00 A.M. – 2:00 P.M.
Canton, Ohio Drinking Water and Kinetico Water Treatment Services
Our Canton, Ohio store is open to the public and can be visited during normal business hours. Let one of our water purification experts guide you through the store as you purchase water filters, chemicals or salt. We have water treatment systems for the home or office and can even help to set up scheduled delivery of bottled water or salt to your location. Stop in to our store for any of the following products or services:
Full-service water treatment
Reverse osmosis
Iron filters
Kinetico salt-free water softeners and filtration systems
Water testing
Indoor technical service and product information
Water refilling station
Place service and delivery orders
Clearwater Systems of Canton, Ohio proudly services water purification needs of Massillon, Canal Fulton, Uniontown, Hartville, Alliance, and Louisville.
Free Water Analysis in Canton
In order to make sure you are getting the right water treatment system to fit your needs, we recommend getting your water tested to find out will be best for your home's water.
Follow us on Facebook for the latest updates and news.
Clearwater Rewards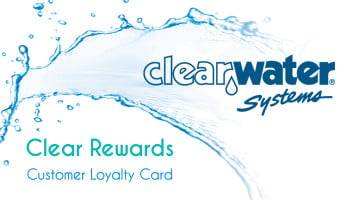 Join the Clearwater Rewards loyalty program today for FREE and start accumulating rewards right away.
Learn More