What's in Missoula's Water?
Homeowners in Missoula, Montana and its surrounding areas often notice the same common water problems including that their tap water causes limescale buildup or orange-brown staining, smells harsh, and tastes metallic.
Scaling Caused by Hard Water
Do you notice build up on your faucets and showerheads that are impossible to get off?

Your home's hard water supply causes this. The high concentrations of dissolved minerals in hard water causes this unruly residue build-up and scaling on the following surfaces:
Faucets, sinks, and toilets
Shower doors, tubs, and showerhead
Dishes and glassware
Also, hard water can cause the same kind of build up to water-using appliances which will cause costly damages and shorter life expectancies.
Harsh Smells and Unpleasant, Metallic Tastes
Homeowners are often alarmed and concerned when their water smells like harsh, bitter, or like chlorine and tastes like metal. However, municipalities not only in Missoula but across the country use additives like Chlorine to disinfect the drinking water supply. While chlorine helps kill bacteria and disease in water, it can alter the taste and smell of your home's water.
Does Your Home Need a Water Treatment System?
Water quality issues vary greatly throughout Montana; however, problems can even vary throughout the same city or municipality. To learn more about your municipality's drinking water quality, review your local water quality report.
When you are ready to learn more about your home or business' water quality, contact us for a free in-home water analysis and we'll tell you exactly what's in your water. Our Water Specialist can measure your water's level of hardness and well as identify other contaminants in order to offer a wide range of solutions to fit your needs.
Read Our Customer Reviews
Missoula, Montana Clearwater Systems
1300 S. Reserve St.
Suite B
Missoula, MT. 59801
Phone:
(406) 728-6400
Store Hours
Monday- Friday: 01:00 PM to 05:00 PM
Missoula, MT Drinking Water and Water Treatment Services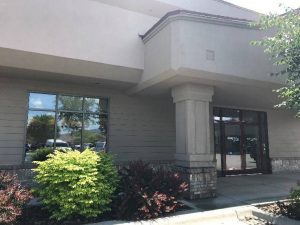 Our newest location 1300 S. Reserve St., Missoula, Montana is now open to better serve the Missoula area and provide all water treatment needs to the Missoula community. Whether it's scheduling a thorough analysis of your home's water, explaining how water systems work or recommending one that's right for you, we do it all. We invite you to stop in for all your salt, water filters, and chemical needs too.
You can be sure that no one brings a higher level of professionalism to your home or business – like Clearwater Systems.
We have water treatment systems for the home or office and can even help to set up scheduled service. Our Missoula, MT offers:
Full-service water treatment including

Kinetico water softeners, filters, coolers, drinking water systems & water purification systems

Professional technical service and product information
Free Water Analysis in Missoula, MT
An in-home water test is the best way to make sure you are getting the right water treatment system for your home. Contact us today to schedule your free water analysis.