Do you have a water cooler at your home or business? If so, you understand the struggle that comes with carrying heavy, five-gallon water bottles on a regular basis. Luckily, Clearwater Systems' bottled water delivery service can make your life a little bit easier.  We offer bottled water delivery at all of retail store locations in Ohio and Washington.
Why choose Clearwater Systems Bottled Water Delivery Service?
No one likes the feeling when the water cooler is empty and a replacement bottle is nowhere to be found. Our water cooler service gives customers peace of mind knowing they will never be without fresh, pure water. We will work with you to create a custom water delivery plan to fit your busy schedule.
The value of having a Bottled Water Service
Clearwater Systems' water delivery service offers a cost-effective way for customers to get bottled water. Continually buying cases of bottled water or five-gallon bottles at the grocery store is expensive (and not so great for the environment). Our water bottle delivery service is both affordable and filtered by our top-of-the-line water purification systems.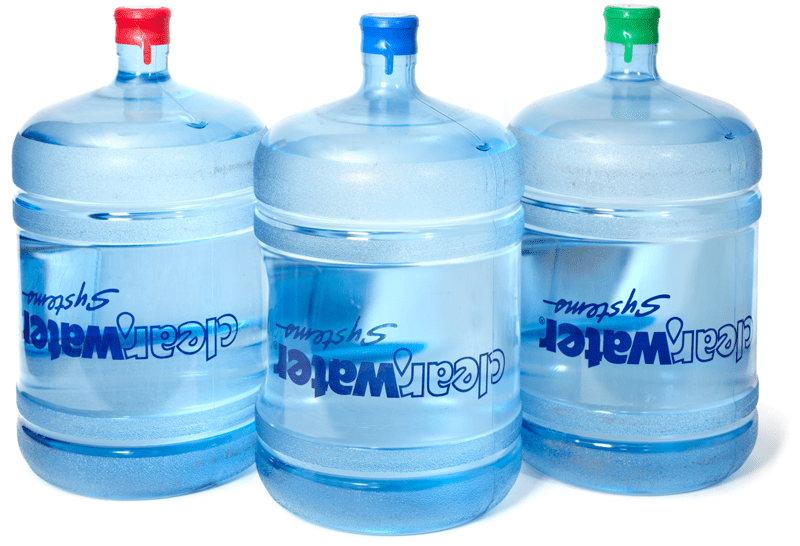 Clearwater Systems has a variety of water coolers available that will meet your needs.  Our coolers offer temperature settings in hot and cold. Besides having clean, pure water at your fingertips, a water cooler will provide you with great tasting water for either cold beverage mixes or steaming hot water for tea, hot chocolate, coffee, and even soups.
Getting started
Interested in our bottled water delivery service for your home or business? If you are in our service area, contact us today to get started. If bottle delivery isn't for you, we also offer fill-your-own water stations at many of our retail outlets.