Water Treatment System to Protect Your Home and Health
When you need specialized whole-house or single faucet-only water purifiers, Clearwater Systems is here to help. Experience the difference our home water treatment systems can make for your skin, cooking, laundry, and appliances by removing toxins, metals, and bacteria.
The Clearwater Systems Difference
We know that each household has unique needs, which is why we customize each water treatment system with professional care. This provides you, the homeowner, with premium performance products that gives you the best value and the best quality of water.
Unlike water softening equipment suppliers, we can make our repairs and installations quickly because we have a large stock on hand. This means that you have exactly what you need when you need it. Altogether, we have over 100 different types of water purification products. In addition, we carry accessory items such as water chillers, several different types of invert osmosis drinking water devices, hot water heating units and tension tanks.
Engineering the Best Water Treatment Systems for Your Home or Business
The way that our systems work best is through the individuation of each product. Many customers prefer our Kinetico Series water softeners. In particular, this model will address issues with hard water scaling that are extreme. Since hard water affects water-flow, drainage, pipes, and appliances, the benefits of using our water softeners are exponential.
To find out more about our most popular water treatment systems, click through on the links below.
The difference in softened water versus hard water is a significant one that you can see immediately. It is one of the best home water treatment systems. Your skin will no longer have a film on it after you shower or bathe. Soaps or detergents will go further and produce more lather. Over time, you will see less soap scum on shower tiles and less staining around water faucets.
Free Water Testing | Get Pricing
Are you looking to quit your bottled water habit by drinking straight from the tap? We help you give your family as much premium drinking water as they need. Our filters will eliminate bacteria, metals, minerals, and chemicals. The end result is refreshing water that has a clean taste you will enjoy.
Free Water Testing | Get Pricing

Sometimes, the list of problems with your water are not singular. When you have multiple issues with contamination, it can cause your water to be cloudy or leave rusty and blue-green staining. If it seems like your water problems are endless, there is no need to distress because we have the perfect solutions for you.]
Free Water Testing | Get Pricing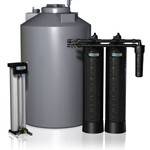 Have you been searching for water filtering and softening that does not use salt? In addition to being a hassle to change, periodically changing salts is an added expense. To get the same benefits without the salt, we have conditioners and water softeners that save you money in the long-term.
Free Water Testing | Get Pricing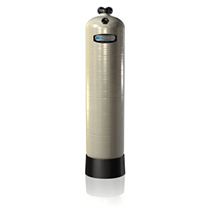 Have you noticed blue-green stains in your tubs, sink or copper pipes? These problems stem from acidic water. An Acid Neutralizer uses a consumable media to raise the pH of the water to a neutral level of 7. Our Acid Neutralizer runs on the kinetic energy from the flow of your water, making it a highly economical option
Free Water Testing | Get Pricing
Do You Need a Water Treatment System?
Learn more about the quality of your water, schedule a free water test today! Our water treatment experts will work with you to design a treatment solution that fits your specific needs. Contact us today for more information.
Customer Reviews
Read more about what Clearwater Systems customers have to say about our products and services