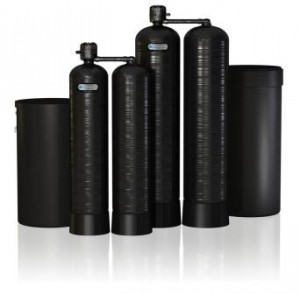 Clearwater Systems has some of the best commercial water softeners around. Our business has over 60 years' experience helping commercial groups with all of their water-softening needs. With an expansive inventory of the best products, we have affordable and effective water-treatment solutions. And of course, with our 90-day guarantee, there is little risk in using our services.
Water softening has long been our true expertise. Clearwater Systems has compact commercial softeners, hot water softeners and electric and non-electric options. We know that some people want to have control over their water softening to save on utilities, and we know others want regulated services. Having a diverse array of products in stock ensures that we can meet any commercial group's water softening needs. We even have custom-designed solutions because we know that some businesses have unique buildings, plumbing needs and water problems. No hard-water issue is too difficult for us. Clearwater is here to help!
Some of our commercial water softener solutions include:
Compact Commercial Softeners – These small systems are energy efficient for the budget-conscious business.
Hot Water Softeners – Businesses can invest in hot water softeners that soften hard water and make it safer to use.
Electric & Non-Electric Softeners – Electric products offer regular softening services whereas non-electric softeners lower electricity costs. Both solutions improve a business's water quality.
Combination Filter/Softeners – These products both filter out harmful items from the water as well as remove calcium and magnesium deposits.
Customer Designed Softeners – We recognize that not every business is the same. Thus, we make sure to custom-design solutions to meet the needs of various commercial groups: from removing arsenic and chlorine to conditioning fixes.
Skid-Mounted, Pre-Plumbed Softeners – These hard water solutions efficiently remove calcium and magnesium, increase water quality and provide commercial groups with an efficient softening tool.
Give us a call today so we can remove harmful toxins, stabilize pH balance and soften water today!