Puronics of Akron, Ohio
Enjoy purer, softer, safer water for you and your family.
Proudly serving counties of Cuyahogo, Geauga, Loraine, Medina, Portage, Stark, Summit, and Wayne.
Letter from Puronics…
Dear Valued Puronics Customer,
Due to unforeseen circumstances and economic pressures, we will be closing our Puronics Akron location effective May 31, 2022.
To provide for our service commitments to our customers, we are happy to let you know a company called Clearwater Systems will be taking over our business in the greater Akron area.
Clearwater Systems is a leading provider of specialized whole-house and point of use water treatment equipment. Clearwater Systems provides trained professionals to help customers solve their water quality problems.  Solutions may range from servicing old equipment, renting products, providing water treatment supplies or even a new system.  Our certified water specialists help educate our customers regarding their water, so they can make the best decisions about how to treat their water.
Clearwater Systems was established in 1946, the founding family of Clearwater Systems committed to serving Northeast Ohio and the current Clearwater Systems family serves with the same commitment to great quality and service, providing customers with the highest quality products to get them the best water.  The company is currently owned and operated by Jerome P. Kovach, Jr., a water treatment expert, who has over thirty years of experience in the water treatment industry. Clearwater Systems gives their customers the 'Blue Carpet' experience, by providing excellent customer service, certified water specialists, and professional service and installation.  All of this ensures an overall exceptional experience for the customer.
While we will miss serving you, we know you will be in good hands with Clearwater Systems. The contact information for their office is:
Clearwater Systems
1411 Vernon Odom Blvd.
Akron, OH 44320
888-928-371
Does Clearwater Systems service systems sold by Puronics?
Yes!  Some parts/media/components may have limited availability due to the transition and supply issues, but there is enough similarity that Clearwater Systems techs can service them, diagnose and fix most problems.
Does Clearwater Systems sell stainless steel tank systems or systems that Puronics sold?
No!  Clearwater Systems have similar systems, but not exactly what Puronics sold.
Does Clearwater Systems deliver salt?
Yes!  Clearwater Systems delivers salt and much more!
Do I still have a warranty on recently purchased equipment sold by Puronics?
No!  Clearwater Systems did not purchase Puronics, so all warranties are non-transferrable. There may be some limited parts warranties.
Can I go to the Puronics Stow location?
No! Clearwater Systems did not acquire the Stow location.  The nearest locations to Stow are Clearwater Systems locations in Akron and Ravenna.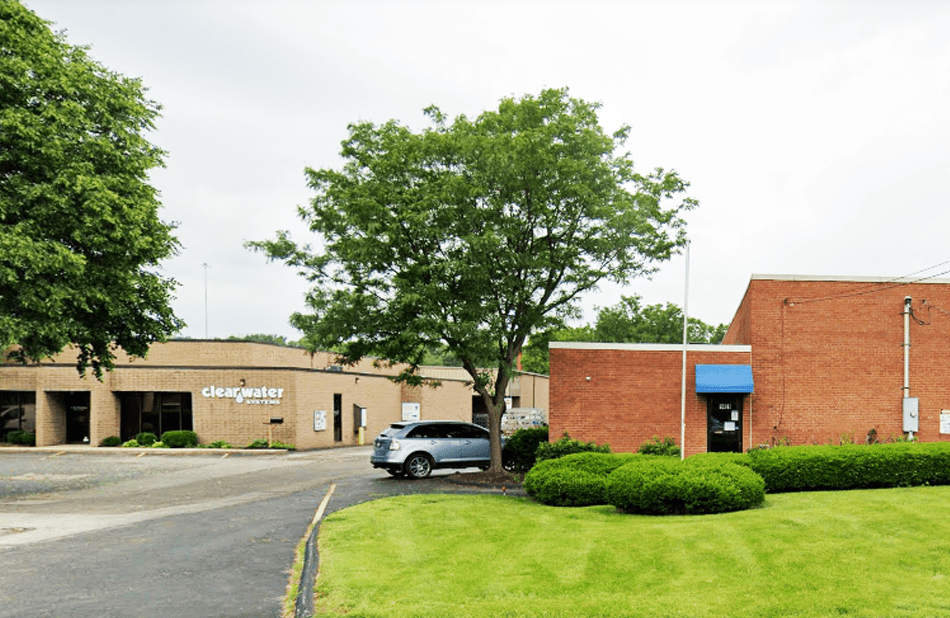 Store Hours
Monday - Friday : 8:00 am - 5:00 pm
Saturday : 8:00 am - 2:00 pm