Clearwater Systems Announces Acquisition of Western Ohio Water Dealerships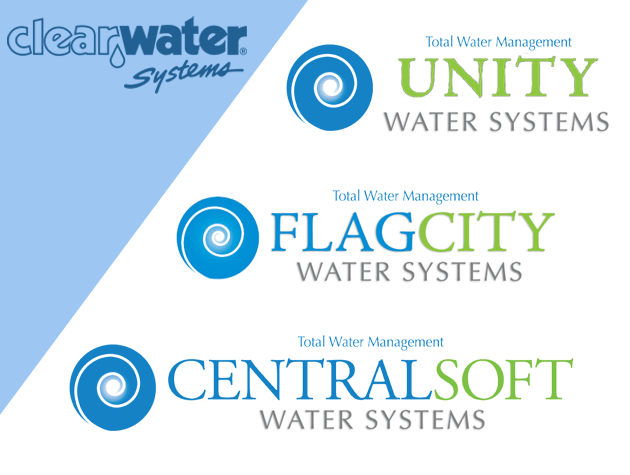 Clearwater Systems, Inc. is excited to announce the recent additions of Unity Water Systems, Flag City Water Systems, and Central Soft Water Systems to the Clearwater family. These water dealerships have proudly served the areas of West Unity, Wauseon, Findlay, and Coldwater in Ohio, and will continue to deliver excellent customer service to their customers under the new ownership of Clearwater Systems.
Headquartered in Akron, Ohio, Clearwater Systems has locations in multiple states, and has been a leader in the water treatment industry for over 70 years. Clearwater Systems has been providing quality and excellence since 1946 and was the very first Kinetico dealership in the United States.
The complete transition will take place in May of 2020, and customers from Unity, Flag City, and Central Soft Water Systems will continue receiving the same outstanding service that they have come to expect from these locations.
---

Unity Water Systems
Unity Water Systems has proudly provided water purification services to the areas of Antwerp, Archbold, Defiance, Hicksville, Pioneer, Sherwood, Toledo, and West Unity. As Unity Water Systems transitions into Clearwater Systems, clients will experience the same great-tasting water that they have relied on over the years.
---

Flag City Water Systems
Flag City Water Systems has been helping its clients achieve fresh, clean water for over 35 years. Serving the areas of Arlington, Carey, Fostoria, Ottawa, Kenton, Sycamore, and Tiffin, Flag City Water Systems has supplied residents with drinking water systems that have helped to improve the bitter taste and staining that is common in this area.
---

Central Soft Water Systems
Residents of Coldwater, OH and the surrounding areas have been serviced by Central Soft Water Systems since 1979. White scale buildup and poor water taste have affected the quality of the area's water, and Central Soft has assisted customers in finding effective drinking water solutions for homes and businesses in the vicinity of Celina, Greenville, Lima, and Wapakoneta including Darke, Jay, Mercer, Randolph, Van Wert, and Wayne Counties.
---
Clearwater Systems has been at the forefront of the water treatment industry for over 70 years and will continue the commitment to clean water excellence that the residents of Northwestern Ohio have come to expect. Kinetico continues to be the flagship water treatment product line for these locations, and there have been no changes to the management or personnel. Clearwater Systems continues to expand and grow, with locations in WA, VA, PA, OH, and MT