Meet Water Specialist Joe Siebeneck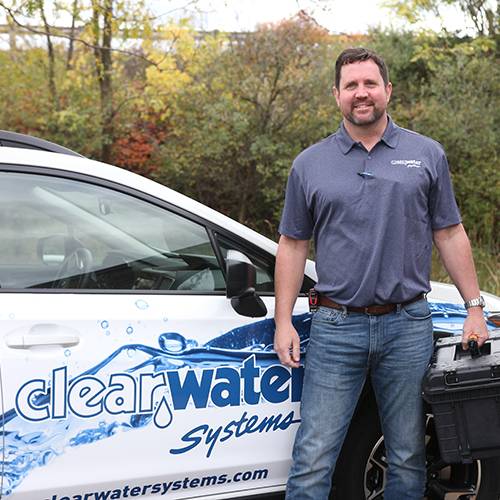 As an active member of the water treatment industry for 5 years, Joe is certified by Kinetico KUDOS and WQA (Water Quality Association). For three years, Joe received the Kinetico Bronze Sales award.
Joe has lived in the Findlay, Ohio area for 21 years and enjoys the community. He spends time watching sports and staying active. Joe also collects vinyl records and vintage stereo equipment and is always interested in attending live music events.
Joe values Clearwater Systems because of the culture. It is a customer-driven company with an emphasis on problem-solving and continuous water treatment education. There is an excellent customer support team, and the company is backed by 75 years of experience. Joe enjoys Kinetico products because they are "Made in the USA." Their innovation and technology are what sets them apart from the rest. Kinetico provides efficient equipment that for 50 years has proven to provide customers with great water.
According to Joe, having the opportunity to solve homeowners water issues, brings satisfaction. To know that he can provide a solution to their water problems is what makes Joe passionate about his work.
If you are in Western Ohio and would like more information or a Free Water Analysis, be sure to ask for Joe Siebeneck.