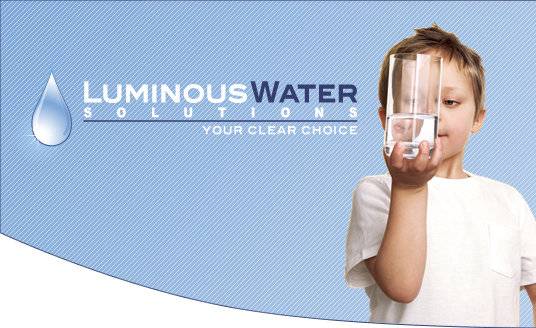 We are excited to share with you that Luminous Water Solutions is changing its name to Clearwater Systems. We will begin to roll out this change to our new name throughout our store, website, vehicles, advertising, mailers, literature, etc. over the next several months.
While our name may be changing, our commitment to you remains as strong as ever. We will still be the same faces that you know and trust, and our service commitment will remain the same as you have relied on throughout the years. There have been no changes in personnel or management. Moving forward, Kinetico Water Systems will continue to be our flagship water treatment product line.
Why Clearwater Systems?
The change of our name has come with the retirement of Luanne McDaniel, Luminous Water's president, and the sale of our business to Clearwater Systems. Headquartered in Akron, Ohio, Clearwater Systems has locations across Ohio, Montana, and Virginia. We are excited to join forces and be a part of a larger organization whose associates have a combined 800 years of experience in the water treatment industry. Our strategic merge with Clearwater Systems will allow us to continue to offer our renowned customer care and improved service levels. Founded in the early 1970's, Clearwater Systems was the first Kinetico dealership in the United States and has been in business for nearly 75 years.
What This Means for You, Our Valued Customer
Again, our focus will continue to be on serving our community and providing the best water treatment for your home or business' needs. We will continue offering the same products and services including the Choice Club program to our customers. This club has many valuable features including free annual equipment inspection, a 10% discount on service rates, part, filters, supplies, salt delivery and filter changes throughout the year. If you are interested in joining our Choice Club program, contact us today for more information on this money-saving club.
Our retail location will remain at 15454 Conneaut Lake Rd. Meadville, Pa. 16335 along with the same phone number, 814-333-1212. Our current web address https://www.lwswater.com will soon change to https://www.clearwatersystems.com/meadsville-pa-water-systems/
Questions or Concerns?
If you have any questions or concerns, please reach out directly at 814-333-1212. Thank you for your patronage, and we look forward to continuing to offer you the same great service you have come to expect.