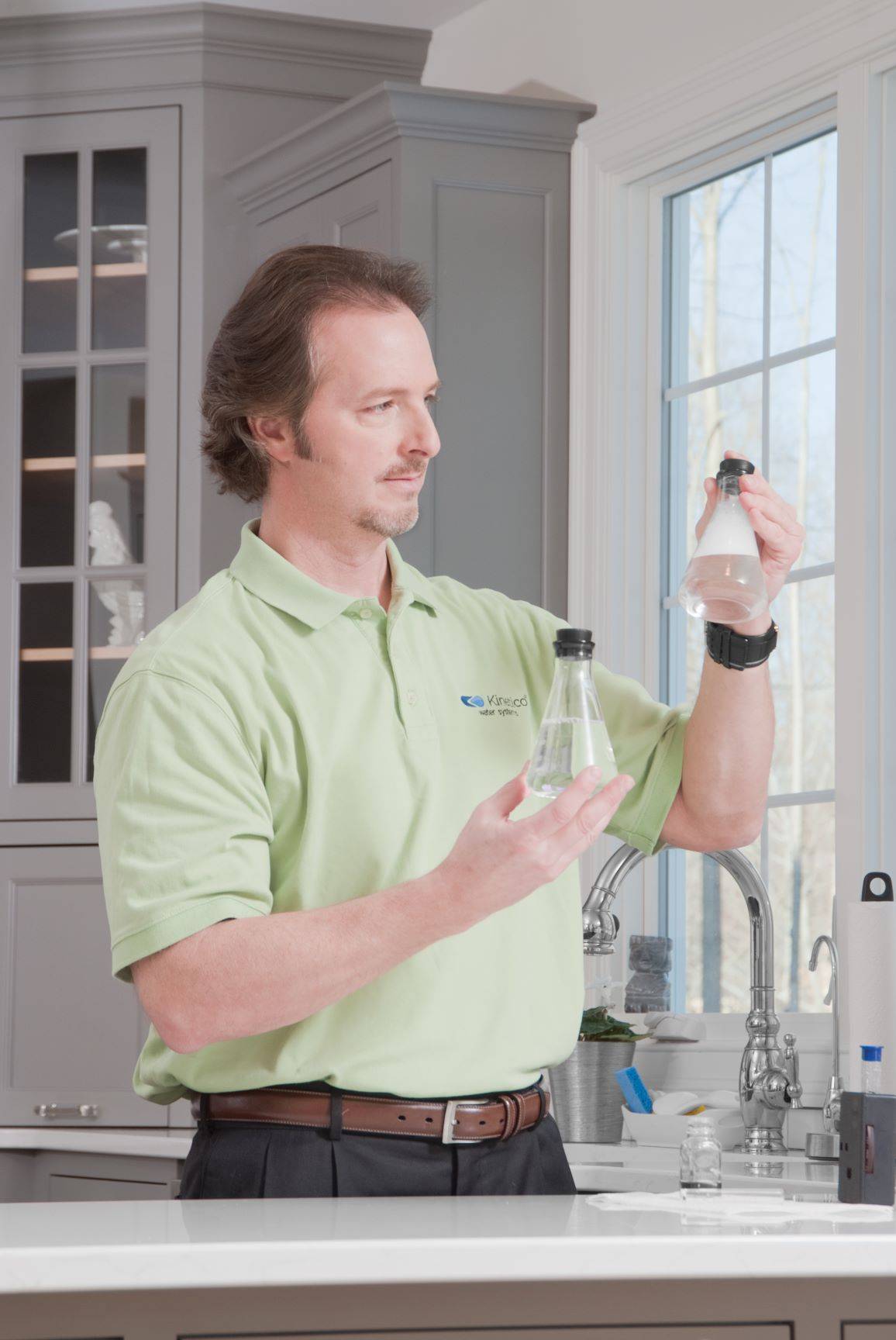 You have made the wise decision to install a water filter system into your home. Water is what you drink, cook with, and bathe in, so having poor water can easily make you and your family sick. The more proactive you are about your home's water quality, the more proactive you are about your health.
Water filter systems change many noticeable properties in water, including turbidity, taste, color, iron content, and odor. Dirty or chemical-filled water is easy to change with a simple water filter, but finding the right home water filter to fit your needs best can be tricky. At Clearwater Systems, we believe that each customer has a unique situation, so the "one size fits all" concept does not apply to water systems.
Tips for Choosing the Right In-Home Water Treatment System
Find Your water's problem before purchasing a filter
A free water test can easily determine what, and how severe issues are with your water filter. A free water test can detect iron, hydrogen sulfide gas, acidity, chlorine, and many other issues. After receiving the results from the water test, determine what factors are important to you. Is a pH balanced water supply important when deciding the type of filter to purchase? If so, consider a water filter that concentrates on that issue. If reducing chlorine is your biggest concern, then finding a water filter that can remove chlorine is a smart investment. Many filters can remove a combination of problems, and your water filtration company can help you find a system that fits your unique needs.
Indoor vs. Outdoor Home Water Filters
Typically, after a home has been built, it is difficult and more expensive to install a water filter for both your indoor and outdoor water supply. Usually installing only an indoor filter is more cost effective and simple. If your primary concern is to only filter water indoors, let your water filtration company know to concentrate on systems meant for indoor use only. If you are hoping to filter outdoor water as well to improve landscaping or ensure your children's water toys are not spreading germs and hoarding unwanted chemicals, your water filtration company can find a system desired for both indoor and outdoor use.
Know Your Flow Rate
Similar to water softeners and water heaters, it is important to understand how much water your household uses on a daily basis. As with all home water filter systems, a single person living alone will most likely use less water than a family of four. Considering the technology and the size of each system helps save money and conserve water in the long-run. Follow these tips to find the best water filter system for your family and you're bound to have remarkable water resulting in better taste, a better home, and a better you!
What Homeowners Should Look for When Choosing a Water Treatment Company
To help find the right water treatment solution for your home's water, you'll turn to local water treatment and filtration companies. However, with something as important as your home's water, you'll want to be sure that you're hiring a top professional company to perform the job and provide the best solutions. Hiring the right water treatment company will not only provide you with the most thorough installation but also excellent service and assistance for years to come.
With so many water treatment and filtration companies in Northwestern Pennsylvania, how can you be sure you're hiring the right people for the job? How do you know if the water softener or filtration system if the right solution for your issues? To help navigate you through the process, we put together our advice on what to look for when hiring a water treatment company.
Certified Water Treatment Specialists vs. Plumber
Most people don't realize that there's actually certification tests required to become a water treatment specialist. In order to pass the certification exam, individuals must understand water chemistry and the technology behind all of the various water filtration and treatment options and equipment. In addition, water treatment specialists must be training on plumbing codes and connections.
However, plumbers, on the other hand, may be able to install a water filter unit for you but most likely will be unable to analysis your water issues and recommend a water treatment solution. Therefore, you may not end up with the right filtration system for your home's water specific concerns. Therefore, it's crucial that you make sure the company you choose employs certified water treatment specialists.
Are They Certified by The Water Quality Association?
The Water Quality Association is a third-party trade organization which performs rigorous testing on water filtration units to assess performance. Water filtration systems that receive the Goal Seal from the Water Quality Association have been thoroughly tested to prove their ability to work in homes for a minimum of 10 years. In addition, water treatment companies that are a part of the Water Quality Association have proven their professionalism and advanced capabilities in water filtration solutions.
Do They Have a Valid Insurance Policy?
It's imperative to make sure that any water treatment system installation company working in your home has an adequate amount of general liability insurance. Working with a company with insurance coverage will help protect you by lowering your chances of being held liable in case an incident or accidents occur.
Do They Offer a Guarantee or Warranty?
Most top professional water treatment companies stand behind their products and systems by offering a proper guarantee for their services. Look for companies that offer a trial guarantee and transparent maintenance warranties on their products as these offerings will help you feel confident in making a decision.
How Experienced are They?
Purchasing a water treatment system for your home is an important decision on that may require you to take some time and do your research. When shopping around, be sure to ask companies about their experience with analyzing water and installing water filtration systems. While you should be curious about how long the company has been in business, you will also want to know their general types of experiences they've had.
How's Your Home's Water?
Interested in Hiring a Water Treatment Company for your Home?
If you've got water problems, Clearwater Systems has solutions. Before you select a treatment for your water, use the handy chart above to help determine what contaminants are present and read through all of the options available to you. Once you have an idea about what is causing your home's water problems, contact us to schedule your free in-home water analysis.