Loyalty Program:
Join the Clearwater Systems loyalty program today for FREE and start accumulating rewards right away.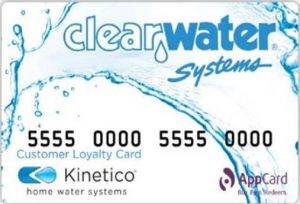 Triple Guarantee:

Let us earn your trust! Try any of our residential water treatment systems for 90 days.

If we fail you in any way or we don't live up to your expectations, call us and we will remove the equipment according to our performance and water treatment equipment guarantee. You can't lose!